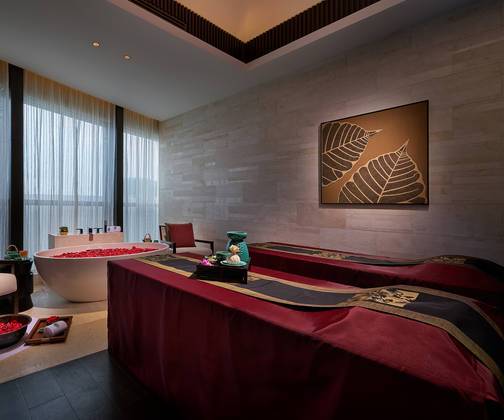 HSBC Credit Card - Banyan Tree SPA Kuala Lumpur - 20% OFF*
Exclusively for Visa Signature/HSBC Premier World Mastercard/HSBC Amanah Premier World Mastercard, HSBC Premier Travel and HSBC Amanah Premier Visa Debit/Credit Card/-i 
Enjoy 20% OFF* Normal priced ala carte Body treatment at Banyan Tree Spa and Gallery.
1.Offer is not valid with any other ongoing promotions, offers, loyalty programs, vouchers and/or discounts.
2. Payment must be made with Visa Signature/HSBC Premier World Mastercard/HSBC Amanah Premier World Mastercard, HSBC Premier Travel and HSBC Amanah Premier Visa Debit/Credit Card/-i. 
3. Prior reservation is required and subject to availability. 
4. For reservation and offer information, please call Banyan Tree Spa at +603 2113 1888 or email to [email protected]
5. Offers are not valid for group bookings.
6. This offer may be subject to applicable tax, if any.
7. Banyan Tree Spa Terms & Conditions apply
Promotion Period : 29-Nov-2021 till 31-Dec-2022
Posted on 10-Dec-2021