Standard Chartered Credit Card Promotion - Get 20% cashback on Uber rides
Convenient and reliable rides are now made more affordable.
With the push of a button, get the most out of your journey with Uber from now till 30th September 2017. Charge your Uber rides to your Standard Chartered credit card and enjoy 20% cashback1 on fares globally* for 12 months.


Just spend a monthly minimum of RM750 on total retail spends, not just on Uber rides, with your credit card.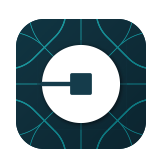 For new users, download the Uber app now to enjoy RM10 off each ride for your first three rides.
Step 1: Register your Standard Chartered credit card on the Uber app
Step 2: Key in promo code 'SC2016MY'
Click
here
for the guide on how to redeem complimentary rides.

Terms and Conditions apply.
Terms and Conditions
* Open to credit cardholders of any credit card (other than corporate cards) issued by Standard Chartered Bank Malaysia Berhad ("SCBMB Cards").


20% Cashback Offer Terms & Conditions excerpt:
Subject to minimum spend of RM750 per month which excludes spend from MCC Category – Government Services (MCC codes 9211, 9222, 9223, 9311, 9399 and 9405), void, disputed or charged back transactions, Balance Transfer and/ or Cash On Call facility, cash advances and/ or cash withdrawal fee, annual fee, retail interest, late fee and finance charge.
The cashback given to the Eligible Cardholders are subject to a maximum of RM60 per Calendar Month.
Cashback is limited to (1) per Eligible Cardholder per campaign month, regardless of how many SCBMB Cards they hold and spend on.
Cashback would be credited into the Eligible principal Cardholder's credit card account within thirty (30) calendar days after the end of each Calendar Month.
Cashback cannot be transferred nor can they be exchanged for any other item
The above is merely an excerpt of the Terms and Conditions governing the Standard Chartered Uber Campaign; please click here for full Terms and Conditions.
Uber New Sign Up Offer Terms & Conditions excerpt:
The Uber New Sign-Up Offer is open to all Eligible Cardholders who register his/ her account on Uber mobile application with his/ her SCBMB Cards for the first time.
Once successfully registered, the Bank would send a promo code either through SMS or Email (which will be decided by the Bank at the Bank's sole discretion) whereby the Eligible Cardholders can apply the promo code to get three (3) times Uber complimentary rides, capped at RM10 per ride.
The promo code will be valid throughout the Campaign Period. However, the Uber Sign-Up Offer will expire within sixty (60) calendar days after the campaign end period.
For any matters or issues arising from the Uber Sign-Up Offer and the usage of the promo code, the Eligible Cardholder must resolve the matter directly with Uber. The Eligible Cardholder can contact Uber Support here.

If the cost of a complimentary ride is more than RM10, then first RM10 will be free. The remaining balance will be charged to the SCBMB Cards on the Uber account
If the cost of a complimentary ride is less than RM10, any remaining balance will be forfeited

The above is merely an excerpt of the Terms and Conditions governing the Standard Chartered Uber Campaign; please click here for full Terms and Conditions.
For Uber's full Terms and Conditions on the New Sign-up Offer, please click here
Promotion Period : till 30-Sep-2017
Posted on 29-Dec-2016