Citibank Rewards Platinum Credit Card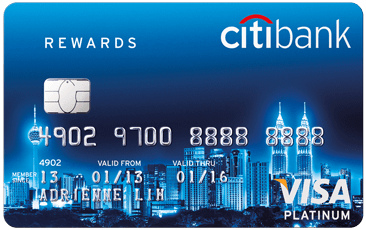 Citibank Rewards Platinum Credit Card
5x Rewards Points when you spend on the below categories.
Choose 2 categories below for FREE on 1st Year to enjoy 5x rewards points. Additonal charges may apply to enjoy more than 2 categories with 5x reward points.
Each category is charged a fee of RM106 (including 6% GST) per annum.
For every RM15,000 you spend annually on your principal card, the fee for 1 category will be waived the following year. Refer to the table below for a more detailed breakdown. free rewards categories.
Posted on 28-Mar-2016