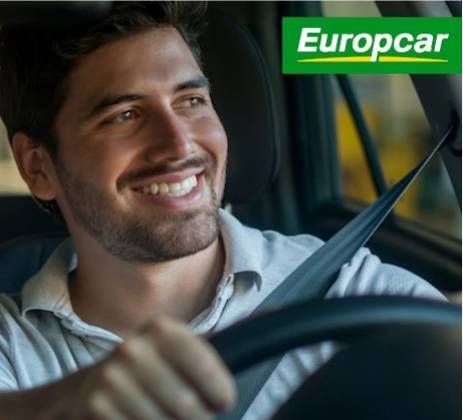 HSBC Credit Card - Europcar X Home & Away - 15% OFF*
1. Discount is based on public rates (prepaid and non-prepaid) which are subject to modification by Europcar from time to time.
2. Discount applies on the Basic Rental Rate, excluding any extra (including but not limited to: airport surcharge, insurance, equipment, one-way charge, …)
3. The rates include tax, Collision Damage Waiver (CDW), Theft Waiver (TW) , airport charge and registration fee when applicable. Mileage is usually unimilted except in some countries or rental products where limited mileage may apply.
4. Advance reservation is required.
5. Offer will only be available at designated landing page under home&Away website.
6. The designated landing page will include promotional discounts, which will be calculated in the car rental estimate.
7. Cardholders will be able to get instant confirmation upon the booking.
8. Rental must be paid by HSBC Card.
9. All drivers must be in the possession of a valid national driver licence, which must be held for at least a year.
Promotion Period : 30-Jan-2023 till 31-Dec-2023
Posted on 30-Jan-2023