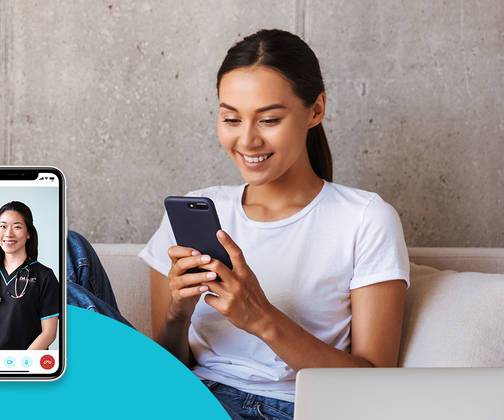 HSBC Credit Card - Doctor Anywhere - Special Offers*
General practitioner video doctor consultation at RM19.80*
*Use code: DAMYMC
*Free delivery of medication in 3 hours within Klang Valley, Johor Bahru, Penang, Ipoh, Kuantan, Sg. Petani, Alor Setar, Seremban, Nilai, Melaka, Kuching and Kota Kinabalu only.
Mental health video consultation at RM126*
*Use code: DAMYMC126
*Each session lasts for 60 minutes with a counselor.
5% OFF* PCR and RTK swab test at home or in-clinic (drive-thru).
*Use code: DAMYMC5
*Only available in Klang Valley.
Valid HSBC Cards :
- HSBC Premier Travel Credit Card
- HSBC Premier World Mastercard Credit Card
- HSBC Amanah Premier World Mastercard Credit Card
1. Payment must be made with a valid Mastercard.
2. Price stated is for video consultation fees only, medication charges are not included.
3. Prescriptions of medication, issuance of medical certificate and issuance of referral letters are at the sole discretion of the attending doctor.
4. Booking of PCR & RTK swab test services can be done at https://marketplace.doctoranywhere.my/ . Please refer to T&Cs on DA Marketplace.
5. Doctor Anywhere reserves the right to the products and services offered under this Promotion are provided solely by Doctor Anywhere, under such terms and conditions as determined by Doctor Anywhere, and Mastercard accepts no liability whatsoever in connection with such products and services.
Promotion Period : 15-Aug-2022 till 14-Aug-2023
Posted on 08-Sep-2022