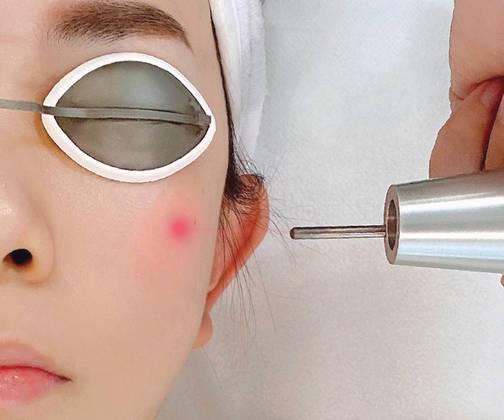 HSBC Credit Card - Glo Laser Centres - Special Offers*
New Glo Laser Centres Customer
Offer I : Offer I : Enjoy 2 sessions of SKINFIX Laser & IPL FacialFace Mask at RM168 only (NP:RM714)
Offer II : Enjoy 1 session of Glo Laser Hair Removal Underarm at RM68 only* (NP: RM388)
New & Existing Glo Laser Centres Customer 
Offer III : Enjoy 20% OFF* First treatment packages.
Offer IV : Enjoy a Complimentary Glo Laser Hair Removal session* with any purchase of Hair Removal package.
Offer V : Enjoy 15% OFF* any Glo products purchase.
1. Offers are not valid with any other promotions; offers; discounts; vouchers and/or privilege cards except for simultaneous use of the offers herein.
2. To enjoy the offers, presentation of an HSBC Bank/HSBC Amanah Debit/Credit Card/-i is required and payment must be made with the same HSBC/HSBC Amanah Debit/Credit Card/-i.
3. Prior appointment of at least three (3) days in advance is required and subject to availability.
4. Please call the respective Glo Laser Centres outlet of your choice for an appointment and more details.
5. Offers are applicable to all Glo Laser Centres outlets.
6. These Offers may be subject to applicable tax, if any.
7. Glo Laser Centres Terms and Conditions apply.
Offer I & II :
8. Offers are applicable for New Glo Laser Centres customers only and each HSBC Bank/HSBC Amanah customer is limited to 1 time redemption throughout the offer period only.
9. Offers are to apply on both sides of the respective body part.
Offer III,IV & V :
10. Offers are applicable for both New & Existing customers.
11. To enjoy Offer III, please refer to Glo Laser Centres staff.
12. Glo Laser Centres reserves the right to replace the Complimentary Laser Hair Removal* under offer IV with any items/services/treatment of equivalent value at any time as determined by Glo Laser Centres.
13. Each HSBC Bank/HSBC Amanah cardholder is only entitled to receive one (1) Complimentary* Glo Laser Hair Removal per treatment per single transaction. 
14. Offer IV is only redeemable with same body parts area as treatment package purchased. Not exchangeable to other body parts area or cash and is only valid with every treatment package purchased.
Promotion Period : 01-Dec-2022 till 31-Dec-2023
Posted on 05-Dec-2022