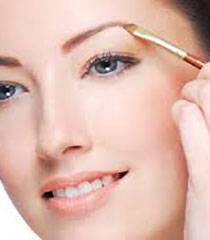 Ambank Credit Card - Jesley Beauty
Purchase products & services at Jesley Beauty using your AmBonus Points from as low as 1500 points.

This offer is valid from 01 June 2014 till 31 October 2020
Terms & Conditions
The On-The-Spot Redemption program is valid for only AmBank and AmIslamic Bank Cardmembers, both Principal and Supplementary.
Cardmembers can redeem for products or services at the participating merchants using full (AmBonus Points) or partial (AmBonus Points + RM) redemption.
AmBonus Points conversion rate: RM1 = 200 points.
For partial redemption, the balance value for the products or services shall be charged to the Cardmember's Credit Card which shall earn further AmBonus Points.
Kindly log on to ambank.com.my for the full terms and conditions.
Address
1 Utama Shopping Centre, Lot S120A,
Lebuh Bandar Utama,
47800 Petaling Jaya,
Selangor, Malaysia.
Hotline : 03-7725 6728
Promotion Period : 01-Jun-2014 till 31-Oct-2020
Posted on 10-Oct-2017