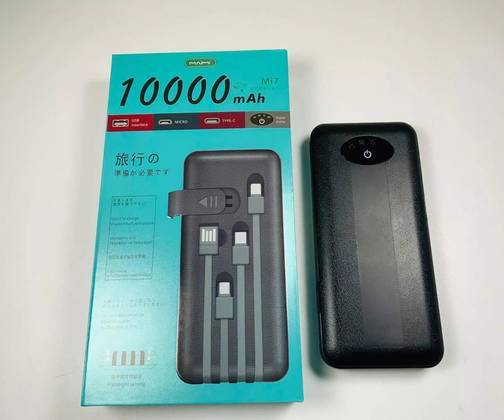 HSBC Credit Card - One Specialist Mobile - Special Offers*
Available in-store and via https://onespecialistmobile.storehub.me/
Offer I: Enjoy 20% OFF* Mobile accessories and services
*Promo code: HSBC122023
Offer II: Purchase REMAX Powerbank at RM99 only* (worth RM 149.00).
*Promo code: HSBCPB12
Valid for in store only
Offer III: Purchase one (1) and Get Complimentary* one (1) Premium Ceramic Screen Protector for all mobile phone brands and models.
1. Offers are not valid with any other promotions, offers, discounts, vouchers and/or loyalty programs.
2.Payment must be made with HSBC Bank/HSBC Amanah Debit/Credit Card/-i.
3. Offers are excluding cost of delivery.
4.These offers may be subject to applicable tax, if any.
5.One Specialist Mobile Terms & Conditions apply.
Offer I & II:
6. Offers are valid to all One Specialist Mobile outlets and online via https://onespecialistmobile.storehub.me/ from 1st January 2023 (12.00am) till 31st December 2023 (11.59pm), Malaysia Time. 
7.Offer I is not valid for mobile devices, Bluetooth device and watches. 8.To enjoy the offer via online, please key in promo code upon check out :Offer I : HSBC122023  Offer II : HSBCPB12
Offer III :
9. Offer is valid for in store purchase only.
10. Offer is valid for all mobile phone brands and models.
Promotion Period : 01-Jan-2023 till 31-Dec-2023
Posted on 01-Jan-2023